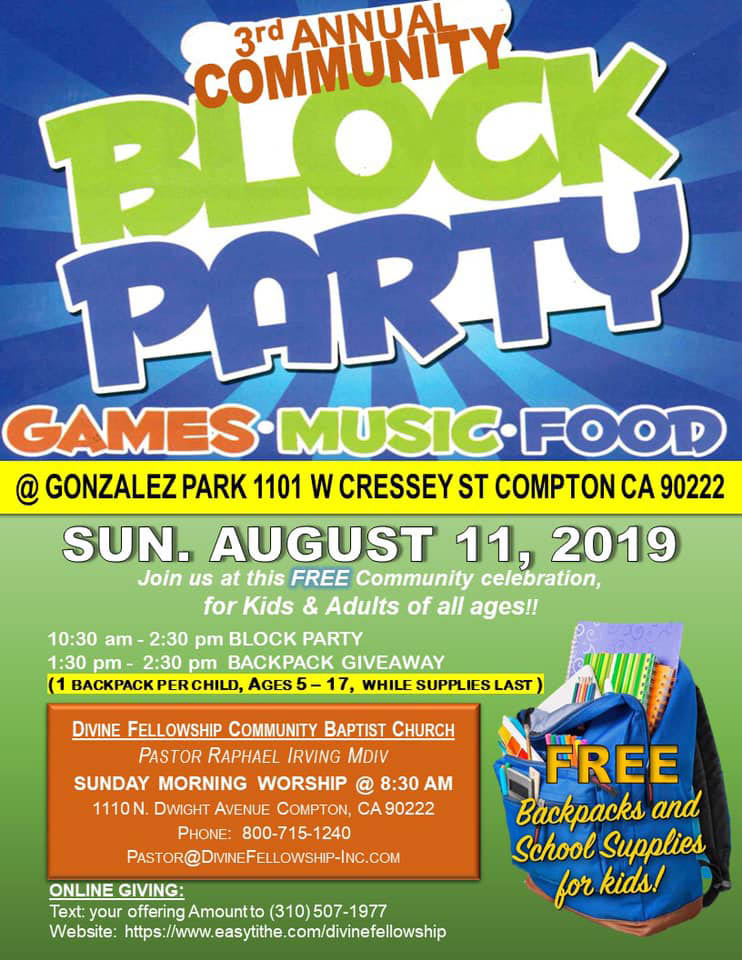 On August 11, 2019, Brothers from Tau Tau Chapter held the "3rd Annual Community Block Party and Book Giveaway". This event took place at Gonzalez Park located at 1101 Cressey St., Compton, Ca 90222.
During this event students were given "free backpacks" and "school supplies". Student also enjoyed free food, played games and listened to music.
The Brothers of Tau Tau Chapter are committed to continuing to support the youth in our neighborhoods and surrounding communities. Hence our motto, "lifting as we climb".
(see photos)
(Left-to-right) Brothers R. Brooks, R. Irving, O. Tolson (Lambda Omicron), and C. Steward.